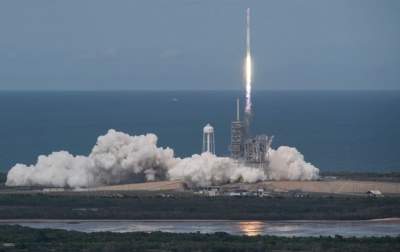 The unit was not able to reach the calculated height.
Secret satellite code named Zuma, launched 8 January launch vehicle, the Falcon 9 is an American company SpaceX Elon musk, has not reached the calculated orbit and crashed in the fall into the ocean.
It is noted that the device, built by Northrop Grumman, has not reached the calculated height and could not be separated from the second stage of the Falcon 9 rocket. He probably broke or fell into the sea.
In the United States started the investigation, but so far there is no evidence of sabotage or any other intervention.
At the same time, a SpaceX representative said that, according to the results of the analysis, the rocket worked in normal mode.
"We do not comment on such a mission. However, at the moment the data metrics indicate that the Falcon 9 performs its task formally," — said the representative of SpaceX, James Gleason.