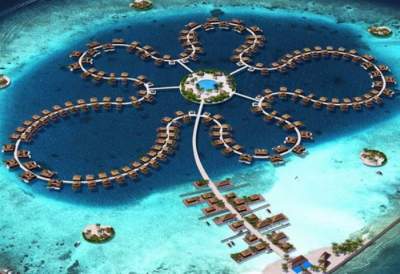 To keep the oceans clean of Thilafushi turned into landfill.

Relatively recently, the Internet appeared in the controversial photos of one of the most beautiful resorts of the planet of the Maldives.
As it turned out, the tourist industry brings not only huge profits, but causes irreparable harm to the waters of the adjacent Indian ocean. The island of Thilafushi purposefully placed under landfills from excess waste has become a disgusting cesspool that increases by 1 square meter!
The Maldives Islands are considered a Paradise on earth, because their exquisite beaches, turquoise ocean and tropical greenery attract the cream of society from around the world, striking for its perfect purity, crystal clear lagoon waters and fantastic white sand, glowing in the night. But in this chain of perfect splendor there is one island that became a real outcast, and the most depressing place Paradise idyll – Thilafushi.
Initially, he was not an island, and a beautiful clean lagoon, which was located from 7 kilometres from the capital malé. But instead, to build a waste treatment plant, all waste collected from the resort Islands, just dumped in a pile, and then covered with debris and sand.
Gradually due to the thoughtless attitude and irresponsibility not only to the authorities that such blasphemy is allowed, but also of the inhabitants of the island nation, trying to provide perfect clarity for the tourists, the lagoon turned into a garbage island.