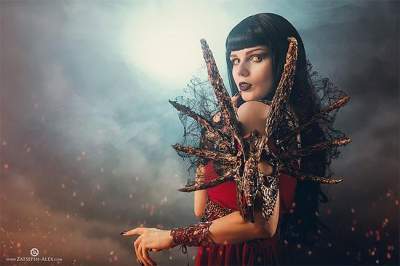 Forest nymph in the Gothic style.
Tender images of models inside the dark universe of Gothic, fantasy and sometimes punk submitted by the Bulgarian designer and photographer Stanislava Spasova.
Her work is similar to ancient goddesses and Victorian vampires, inherent in our time clothes. Sophisticated outfits adorned with Gothic jewelry and fancy hats.
Of big enough collections can choose your favorite forest nymph, vampire, or Queen of death.