The Tesla belongs to a quarter of the market.
In Norway, 48% of the market captured by electric vehicles. Almost every second car sold is electric.
About it reports the Internet edition of the Chronicle.info with reference to TSN.
The most popular brand among Norwegians became Tesla. The American company owns 24.5% of auto sales for June, and this is 3.7 thousand. Since the beginning of the year, the company sold 12.6 thousand cars, taking 16.1% of the market.
In second place was assigned Volkswagen, which for June has sold 1.8 thousand. Mark grabbed almost 12% of the market during the first month of summer and the beginning of the year she sold 10.2 thousand cars (13% of total sales).
The third place seized the car of the Japanese brand Toyota – 1.7 thousand cars in June (11.4%) and 7.9 thousands with the beginning of the year (10.1% of the market).
More details of the car sales in Norway, see in the table.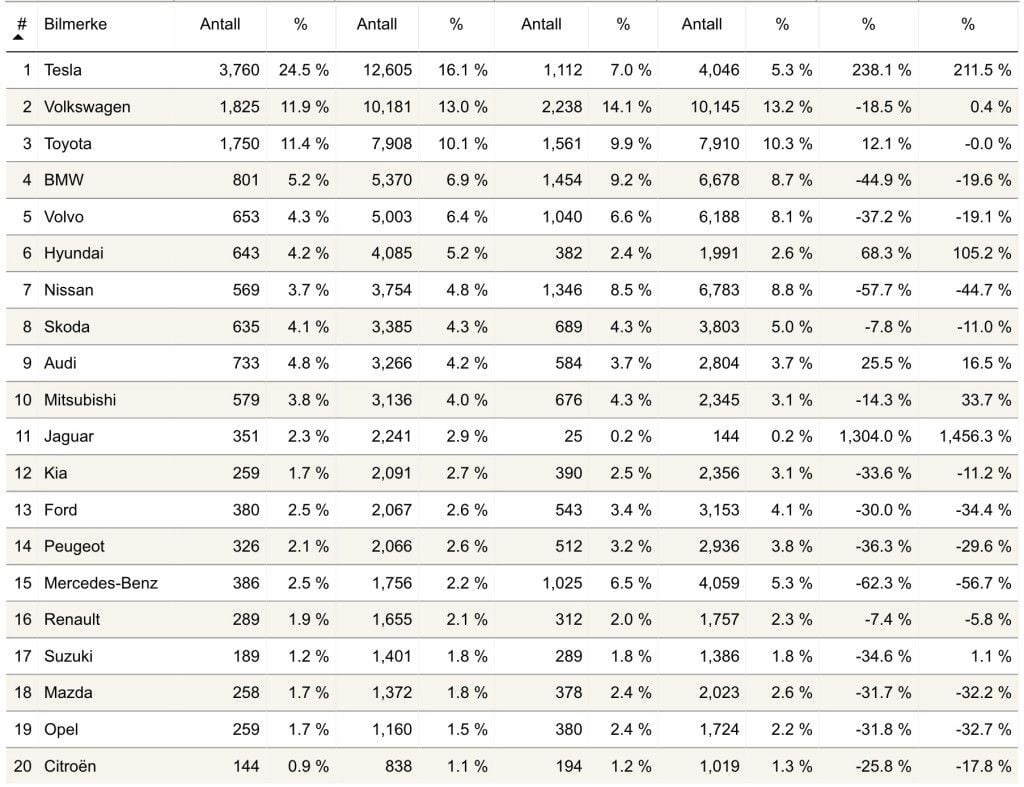 The report did not indicate how many electric and hybrid cars were sold to other brands that have in their Arsenal and even car fuel.
It is worth noting that now the rate of sales of electric cars in Norway is unreachable for any other country in the world and is not going to stop at the current results. So, from 2025, the country hopes that all new vehicles will be exclusively electric.