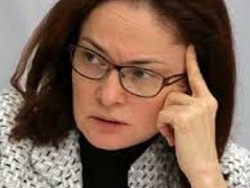 Transactions of the Bank of Russia on the international currency market in 2017 turned the shock on reserves. Central Bank erroneously assessed the dynamics of the Euro against the dollar and suffered billions in losses due to exchange rate differences.
During the year the Bank sold almost a third of all investments in European currency: starting the year with a total of 115.4 billion Euro (32,2% of reserves), to the end the controller had only 78,28 billion.
These funds, the Central Bank is actively converted in the dollar: its share in reserves from 40.4% to a record at 45.8%, submillimolar in the financial statements for 2017.
Following the deal struck by the size of the reserves if the Central Bank left the investment in the Euro intact, the exchange differences would increase gold reserves to $ 2.5 billion. At the end of the first quarter of 2018, this difference would have reached $ 4.5 billion, according to calculations finanz.
Loss reserves recorded and the Russian Ministry of Finance, which is kept in foreign currency accounts in the Central Bank the Reserve Fund and continues to hold the national welfare Fund money.
By the end of 2017, the yield on these investments amounted to minus 0.1% per annum, reported the Ministry in late February.