This is an amazing place.
Deadvlei translates as "dead marsh". Formed a strange combination of English and Afrikaans. Plateau of white clay surrounded by enormous dunes. Most of all it seems a strange cemetery. Only instead of grave crosses — dead trees, reports Grancia.info with reference to loveopium.
Photos and text by Dmitry Cherkasov
1. The valley was formed by the spill of the ancient river due to heavy rains, so it formed a small lake. Then the climate changed and dunes advancing desert completely blocked the access to water here.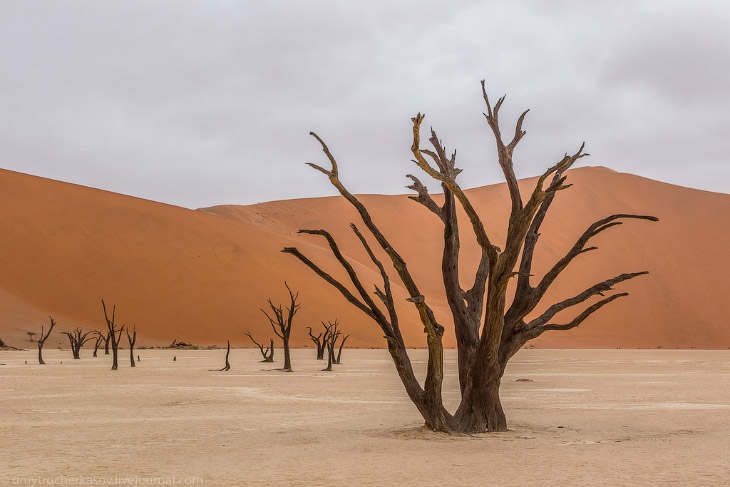 2. The plants died and life stopped. But because of the low humidity, the skeletons of the trees not completely rotted and continue to stand, the black from the pitiless sun.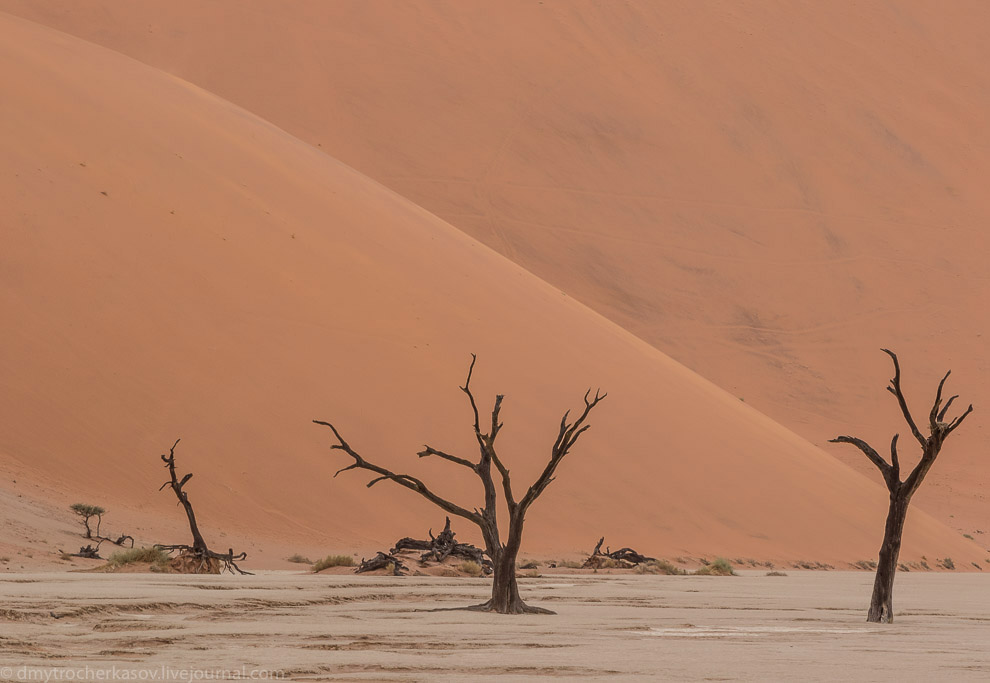 3. The size of the nearby dunes can appreciate on this picture. The biggest of them is called "Big Daddy" ("Big Daddy"). Height she is about 400 meters. If you want, then on top you can climb. Although, of course, the stunner is waiting for you at the foot.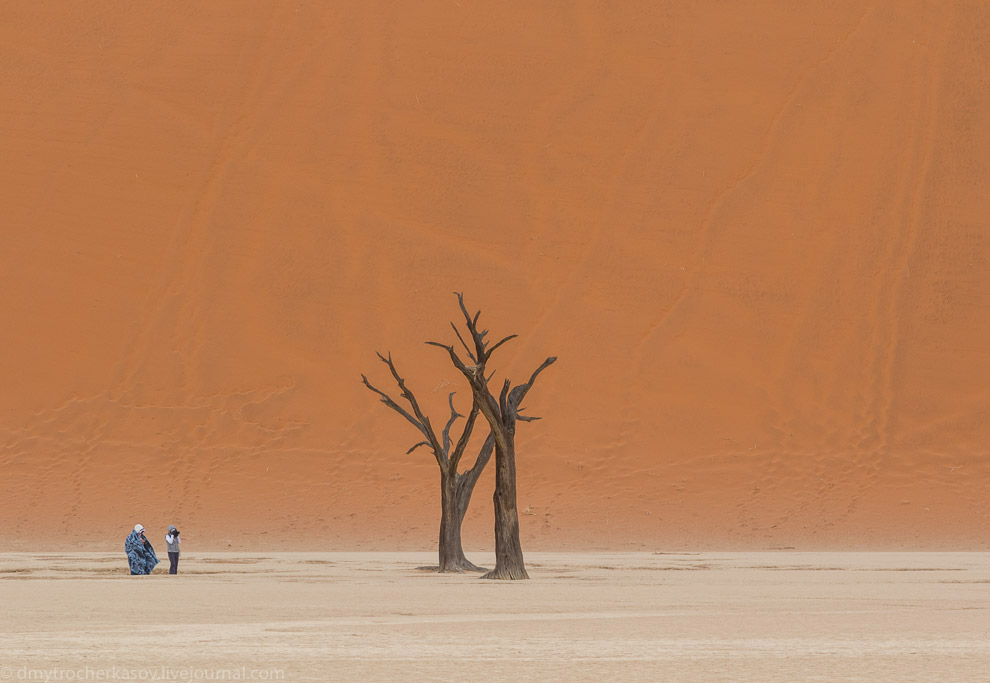 4. Some desert vegetation is still present in this dead valley.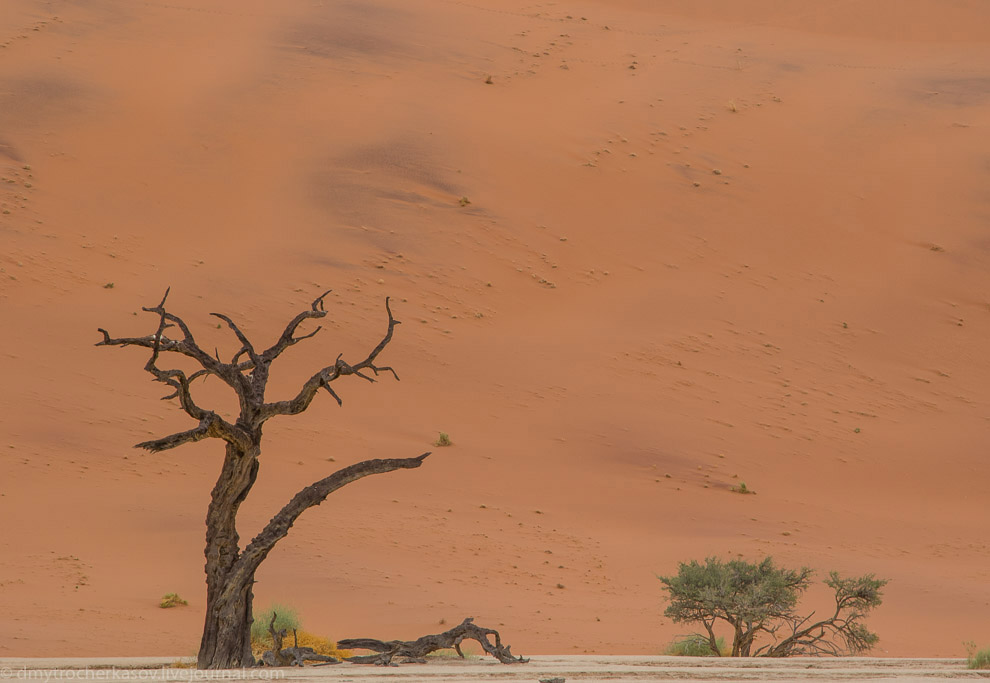 5. Although looking at it it seems that there is already hundreds of years it did not rain — it is not. Something where you can find fresh footprints in the clay. So sometimes there are light rain.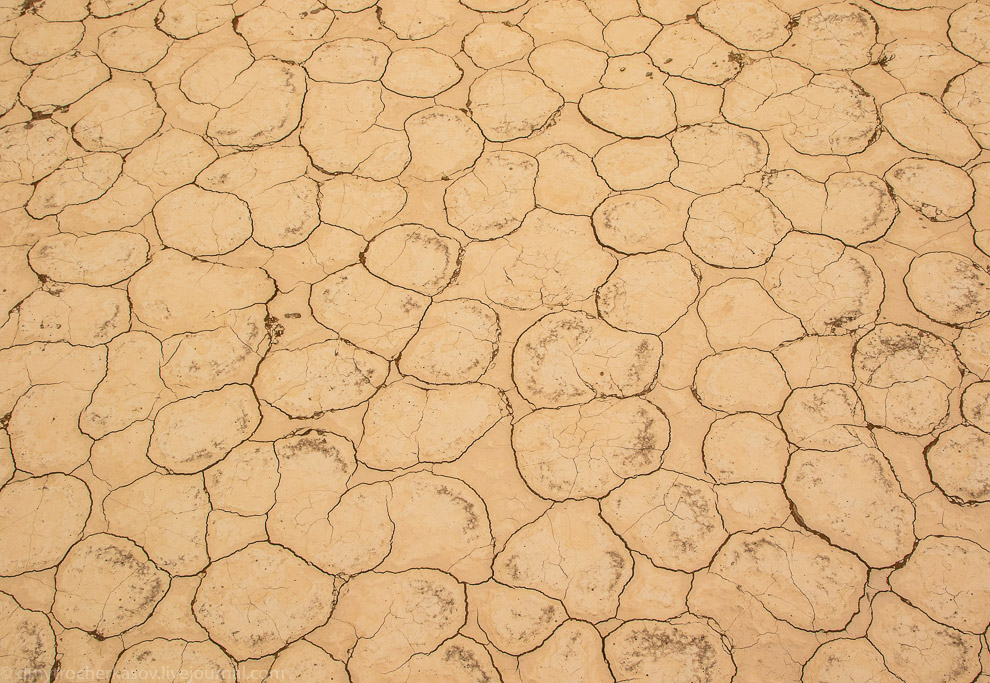 6. The age of these trees is estimated at 500 years.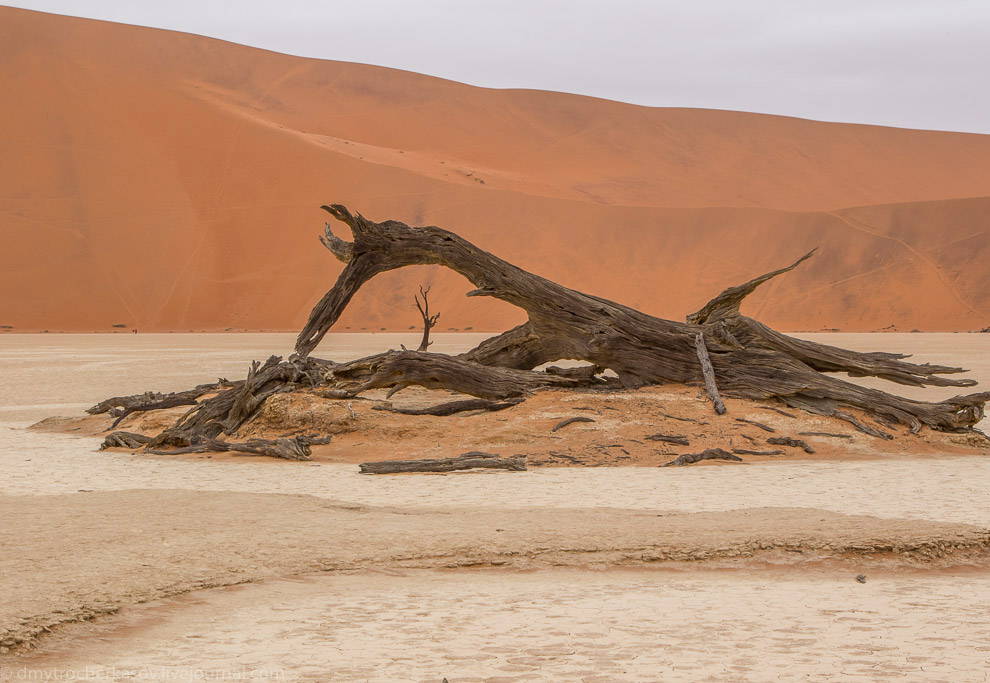 7. The valley is very photogenic. It is constantly removed and filmmakers and photographers. If you believe Wikipedia, it was filmed "the Cell" with Jennifer Lopez in the title role. Sorry if I wrong — I have not watched this film. Well, the tourists, of course, constantly doing millions of "selfies".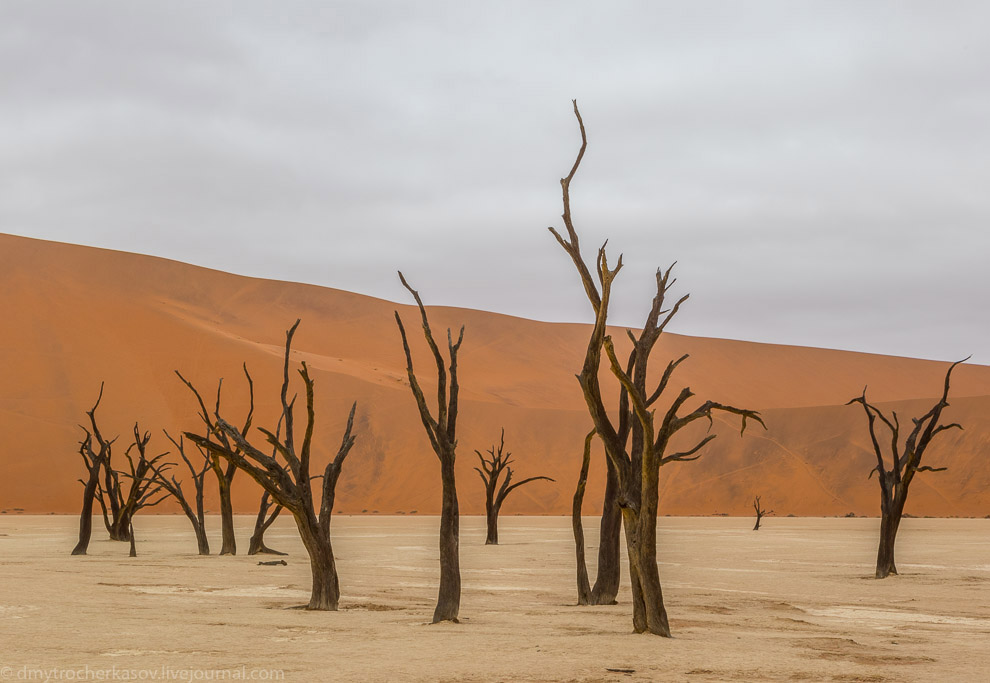 8. And we have to be very peculiar snapshots, because, as I've said before, the day turned out to be cloud.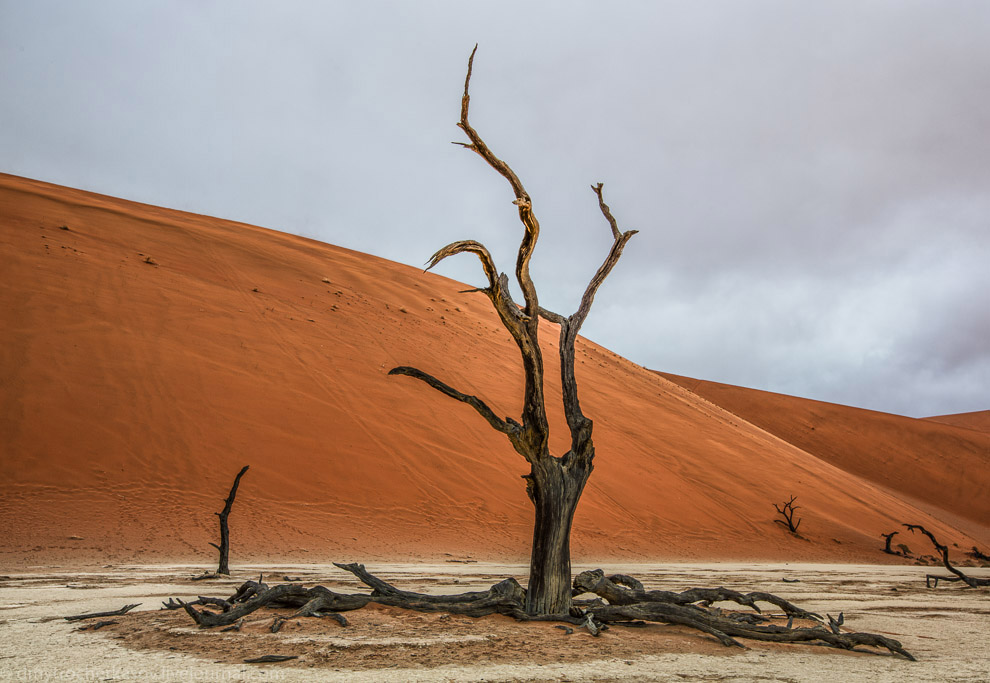 9. Sorry to shoot here at night just fail. National Park closed from sunset. And to be here illegally at night.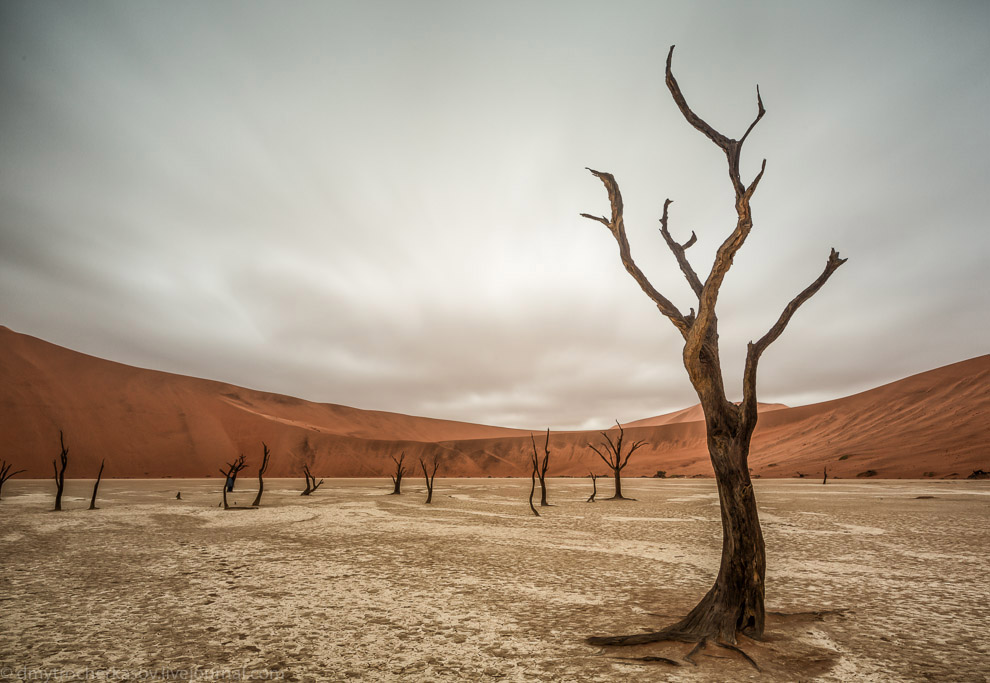 10. While some succeed. And photos of the night sky in this area is huge. Dream again to come back here to film night of the southern sky in this amazing valley.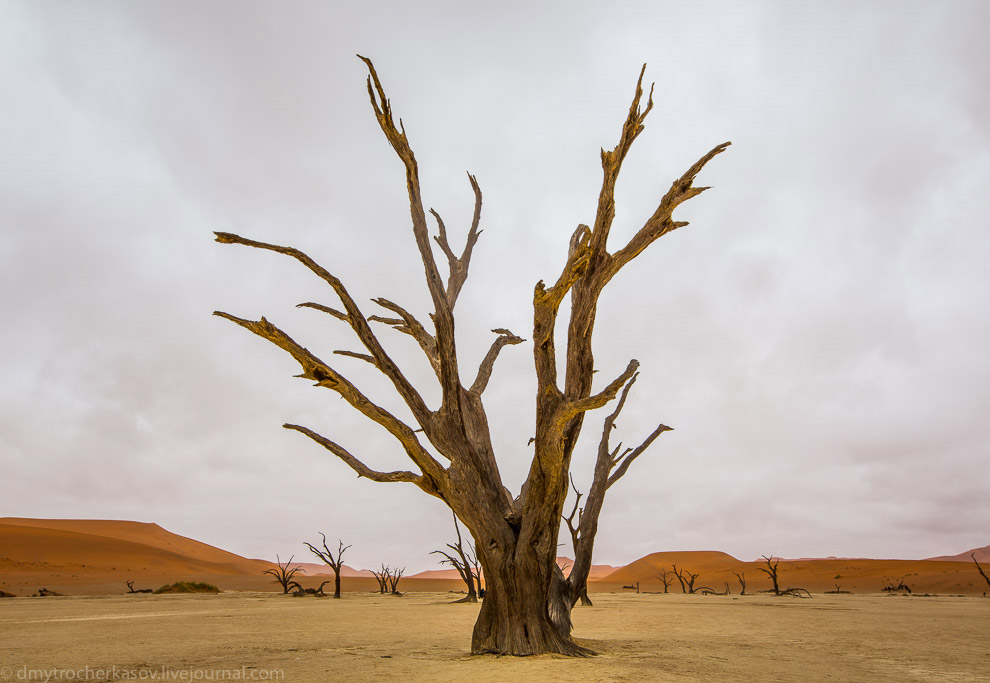 11. But the scenery here is amazing.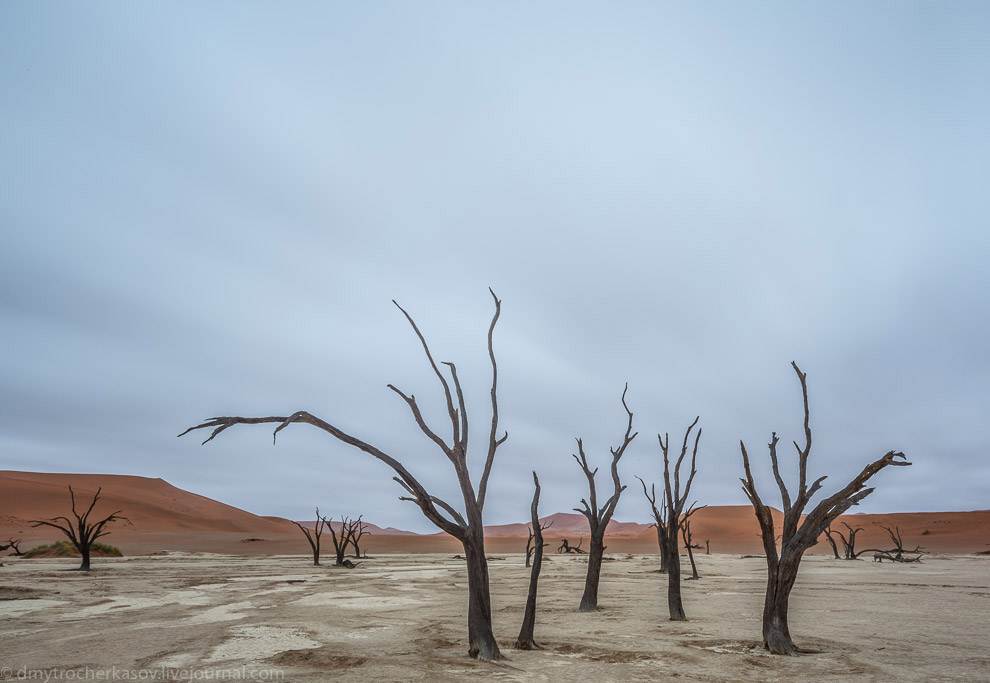 12. Practical tip: if there are too many people — just wait. Nobody's rushing you, and after a while you will be able to take pictures of the valley. Tourists get bored pretty quickly to roam the valley, and soon, you'll have no one.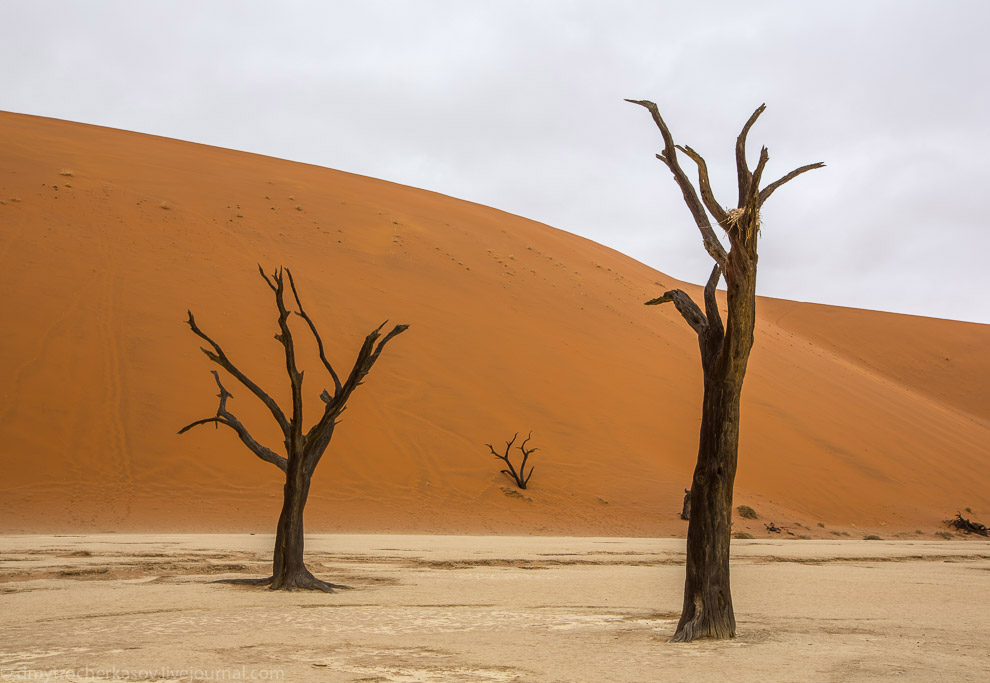 13. Such is the "of Mars" we have on Earth, in the heart of the Namib desert.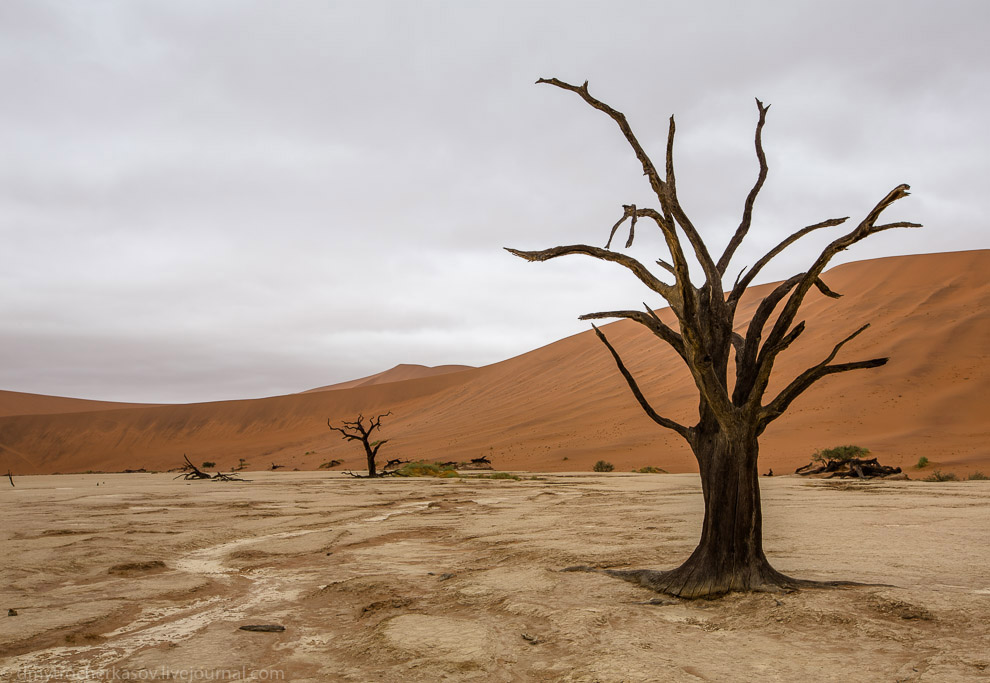 14.