Ancient Peruvian civilization has created a system so productive that it could be used in the modern world.
Scientists from South America found the most elaborate and productive system, made by the ancient civilizations. It is reported online edition of the Chronicle.info with reference to the Correspondent.
The researchers of the Regional initiative on hydrological monitoring of Andean ecosystems studied ancient water supply system in Peru. It turned out that they are so practical and economical that their introduction into the modern world would increase the amount of water in the dry season to 33% in the first months and 7.5 percent thereafter.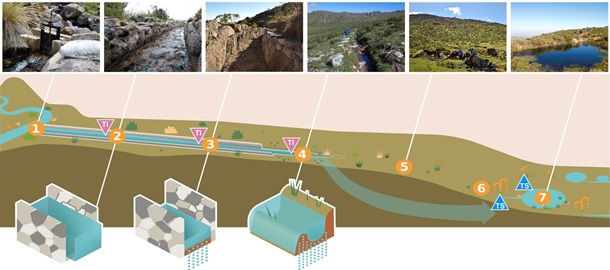 Ancient Peruvian civilization has created a system that allows you to obtain additional water during the dry season with the help of mining systems for rain water drainage. Such technologies were used as early as 600 BC. One of them is located in Lima in the district Huamantanga. There the water flows 45 days to go through the whole system.
Scientists estimate that the introduction of ancient systems in accordance with the modern population, will help to 33% per cent more water at the beginning of the drought period, and by 7.5% at the end.