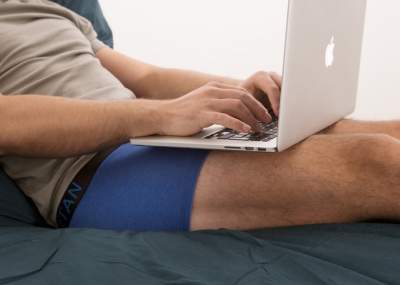 They protect from the radiation of the gadgets.
There is not one group of scientists proved that mobile phone radiation can cause deterioration of male sexual health and fertility. However, we carry smartphones in pockets and are often put laptops, tablets and other gadgets at his feet.
What would be the result? Not reliably tell anybody, but the likelihood of deterioration of men's health really is. The question is, when and how it will manifest itself. To protect yourself, you can buy a device to protect man from the negative effects of emissions from mobile and other gadgets.
As the authors of a startup Spartan, they have developed "smart" pants help protect your lower belly on 99% of all kinds of radiation equipment. They are made of a special matter, which involves 300 times a day washing in the machine. Then this underwear is better to throw it away because it loses its protective properties. Price – 40 euros.
By the way, the guys originally planned to collect only 2,000 euros, to issue such boxerjock, but in the end even before the end of the campaign on Kickstarter has collected 10 times more.