The leading place went to Patara beach in the Turkish Riviera.

Experts ranked the most popular and beautiful Nude beaches, based on the feedback of tourists on the travel site TripAdvisor.
According to the user ratings, the leading place went to Patara beach in the Turkish Riviera. It is possible not only to sunbathe and swim without bikini but also go to a foam party for nudists.
In second place was the beach Cap d'agde village in the South of France. In the small town of cap d'agde has more than 40 years are allowed to be completely naked anywhere. This is one of the most famous resorts among nudists, Europe's largest naturist centre. In his "Nude" area, there is no need to dress up when you go out to restaurants, banks and even a police station, not to mention, of course, the beaches. Photo and video recording is prohibited.
The third place got a Little Banana beach on Skiathos island in Greece. "This beach is just perfect to take a sun bath it too many beds," reads one of the reviews.
In fourth place was one of the oldest nudist beaches Germany — Buhne 16. According to visitors, it is far enough from the touristy places, and sometimes there are more seals than people.
In fifth place was a nudist beach, Red Beach, located in Crete. The resort is famous since the 60's. Then there rested a hippy, which introduced the fashion for naturalness. Now this place attracts those who appreciate nature and solitude. You can get there on foot along a mountain trail that is not everyone's strength.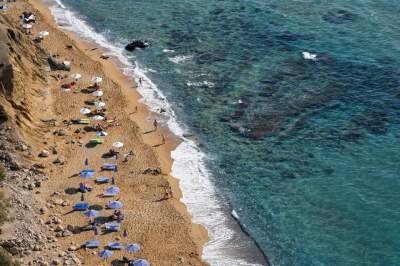 In sixth place is the resort Valalta in Croatia. This resort consistently ranks in the different rankings of the best nudist beaches of the world. It was opened in the 60-ies near the town of Rovinj. The great advantage of a naturist complex — its long coastline (4.2 kilometers), with several pebble coves, clean sandy beach and swimming pool at 150 meters.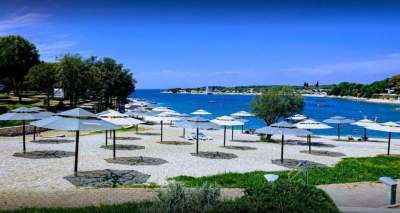 Also in the list of the best coastal places for lovers to sunbathe without any clothes entered the Es Tren beach in Mallorca, Plage de Tahiti in France, Paradise beach on the Greek island of Mykonos and the beach Porto Ferro in Sardinia.