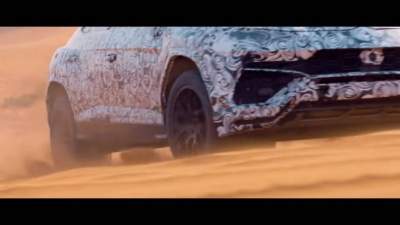 The new 650-horsepower Lamborghini Urus will present on December 4th.
The new luxury crossover Lamborghini Urus, the official premiere will take place on 4 December 2017, there will be six driving modes, including special modes for trips in the snow and sand. It became clear after the new teaser shown by the Italians.
In particular, the Urus will receive the following driving modes: Strada, Sport, Corsa, Terra (Earth), Neve (Snow), and Sabbia (sand). Each of these modes adapt the settings of electronic systems for the movement on a particular surface, or for some specific conditions. This is not surprising, however, our attention was attracted by the modes Sabbia and Neve due to which the crossover will be well behave and in hot countries, and for example, in snowy Scandinavia.
From the new teaser, it became clear that the Urus will have a choice of driving modes ANIMA (Adaptive Network Intelligence Management). Earlier we met the models in the Lamborghini Huracan and the Aventador.
The Lamborghini Urus concept was first shown in spring 2012. Its serial version should debut next month – December 4, 2017. This crossover is built on the MLB Evo platform, which underpins the Audi Q7, Porsche Cayenne and Bentley Bentayga. Italian luxury crossover gets a 6.0 l bi-turbo V8 engine with 650 HP