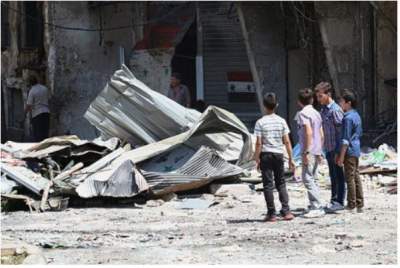 Among the dead are children.
The militants of the terrorist group "Islamic state" (ISIL) launched a missile attack on one of the districts of Deir ez-Zor in Eastern Syria.
As the Associated Press reported, citing a monitoring group DeirEzzor 24, the rocket fell near a school in the district Kusur on Thursday evening.
The missile strike killed 15 civilians, including three children and three women. The school building was destroyed and a nearby house – damaged.
The monitoring group DeirEzzor 24 places the responsibility for the attack on ISIS.
The human rights organization "Syrian Observatory for human rights" (SOHR) also reported the incident, but, according to her, killed 13 people.
Syrian troops in September recaptured from the militants a few areas that were under the control of ISIS in 2014.