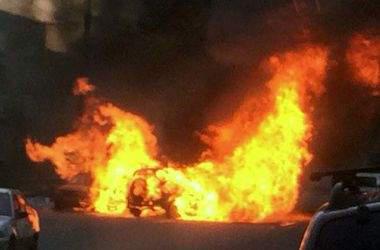 The attackers blew up a car bomb
The militants attacked the gendarmerie on Friday in Tunceli province of Turkey, RIA Novosti reported with reference to the newspaper Hürriyet.
The attackers detonated a car bomb near the building of the gendarmerie at about 17: 30 local time. The attack was committed by members of the country banned the Kurdistan workers ' party (PKK).
Information about those killed and wounded on either side have not been reported.
According to the newspaper, after the attack the scene of the incident was sent to the helicopter by law enforcement for backup.