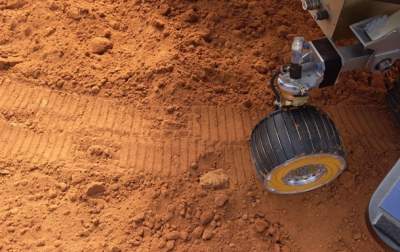 The reactor can feed energy settlement on Mars.
In the U.S. state of Nevada passed a successful test of a nuclear reactor Kilopower, which can, if necessary, to supply energy to the first human settlement on Mars. On Friday, January 19, said the Deputy Director of NASA's space technology Steve Yurchuk.
"Kilopower compact size and power will allow us to deliver multiple blocks on the same ship and to ensure the generation of tens of kilowatts of power," said Yurchuk.
The reactor operates on the principle of the Stirling engine has few moving parts. Itself the active zone of the reactor with a uranium-235 has the dimensions of a roll of paper towels.
It is planned that full-scale testing of the reactor will begin in mid-March.
In the specifications it is noted that the capacity of one reactor is 1-10 kW, for a full working manned station on the surface of Mars is estimated to need to run 4-5 such plants.