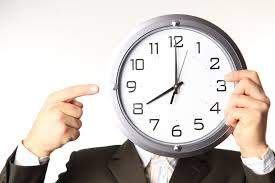 Such a proposal was made head of the Council of economic experts under the government.
Germany should introduce flexible work schedule to maintain the competitiveness of German companies.
This was stated by the head of the Council of economic experts in German government, Christoph Schmidt in an interview with the newspaper Welt am Sonntag.
"Firms that want to survive in the new digital technologies are widespread, the world must be agile and able to quickly convene your team (employees. – Ed.). The belief that the workday starts in the office in the morning and ends after you exit the office, out of date," says Schmidt.
At the same time, the expert warned of the hidden increase of working time due to the reform. "Maybe employers this and I would like, but the focus should be only that the existing working time flexibility raspredeleniya throughout the day and week," explained Schmidt.
German employers have long advocated the abolition of the eight-hour working day, and preserve the existing rules on the limitation of work 48 hours per week.
They also advocate the reduction from 11 to 9 hours is fixed in the legislation norms mandatory break between working days. The unions are against it, because fear of the actual increase of working time for employees.

See also: Named the most dangerous city for women
The Council of economic experts gave their insights Chancellor Angela Merkel. The reform of labour legislation is one of the topics of negotiations on coalition creation "Jamaica", composed of the Christian Democrats, the greens and free Democrats in the Bundestag of the new convocation.