In this city you can buy the different fast food.
Every third Wednesday of July in the USA celebrate the national day of hot dog. Sausage sub sliced from one edge of an elongated bun, drizzled with ketchup or mustard, today considered a classic of American cuisine, reports the Chronicle.info with reference on the BigPicture.
Sellers of hot dogs first appeared in new York over 100 years ago, and over the years their product has remained consistently popular, taking advantage of the huge demand, regardless of whether we are talking about the classic hot dog, or about his "modernized" version.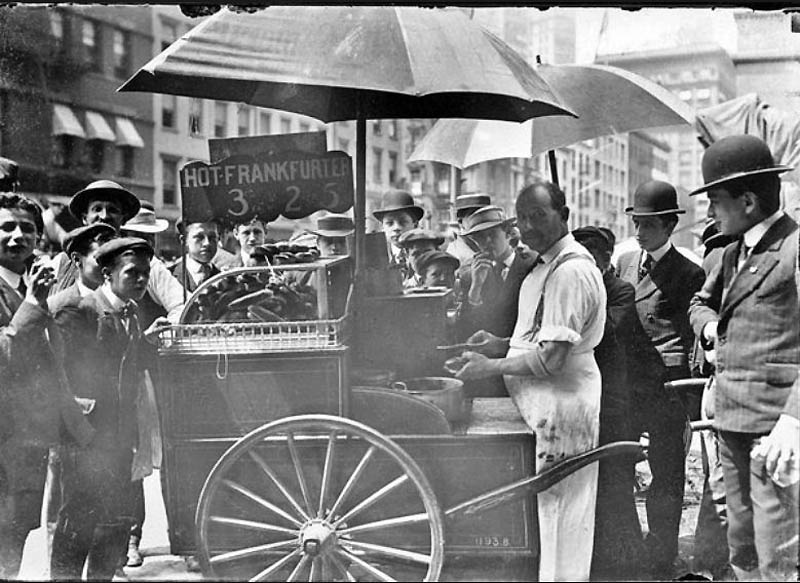 1. The seller of hot dogs on the streets of new York, about 1910. The price of a hot dog then was 3 cents, two gave for 5 cents.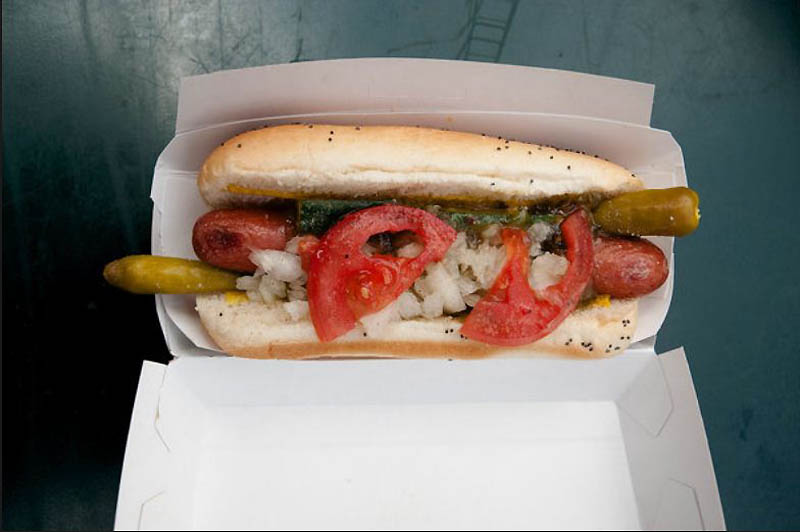 2. Hot dog Shack-cago or "Chicago". Ingredients: beef, potatoes, bun, mustard, onion, cucumber, tomato, pepper, and salt.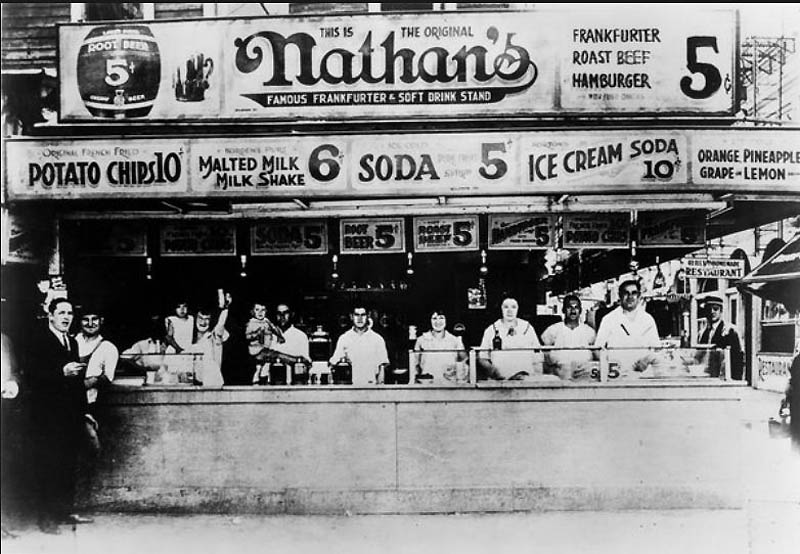 3. Photo founded in 1916 diner Nathan Handwerker "Nathan's" was made in 1922. It was selling hot dogs cheaper than the competition, this kind of dumping.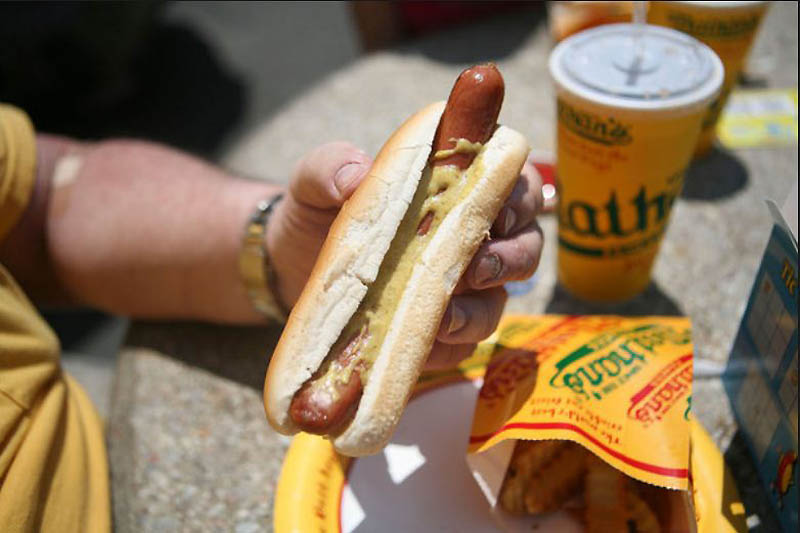 4. So today looks like a hot dog from "Nathan's".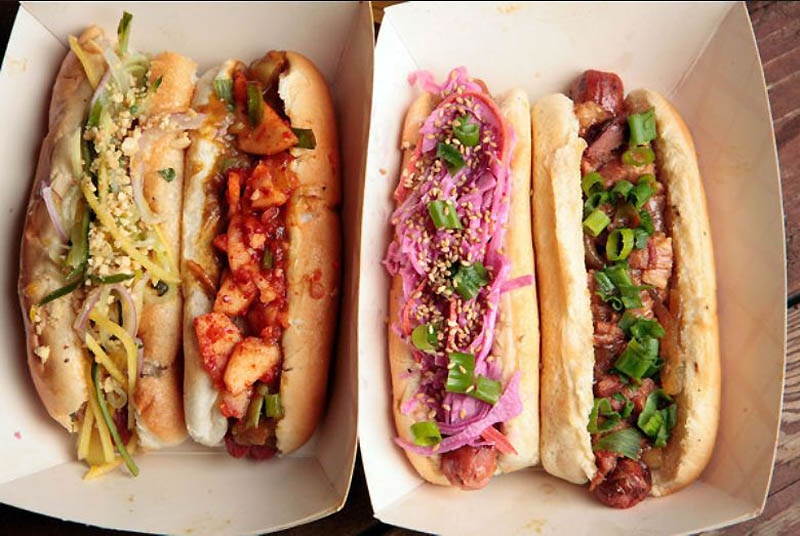 5. Hot dogs from the "Asia Dog", popular eateries, decorated with kimchi, green onion, sesame seeds and other non-traditional fillers.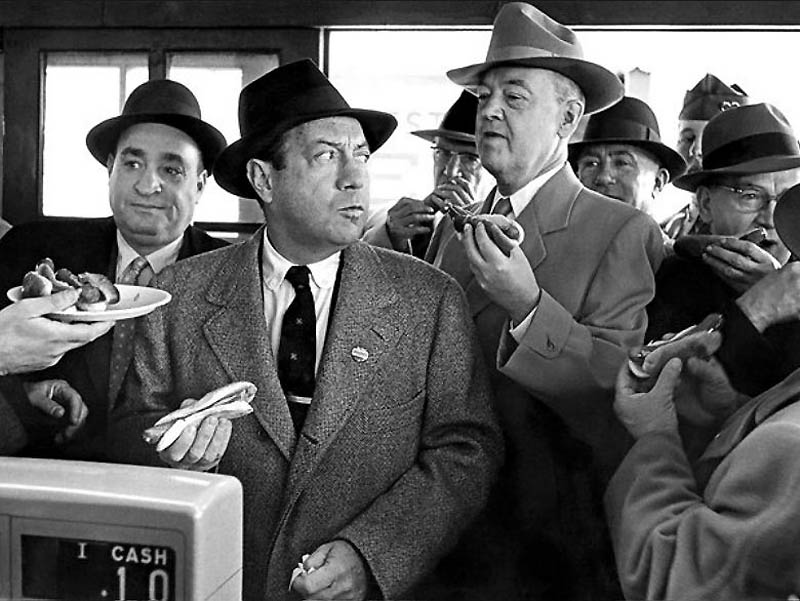 6. In October 1957, mayor Robert Wagner, on the photograph, second from left, visited the diner Coney island, there buying a hot dog. By a strange coincidence, he was soon re-elected for a second term.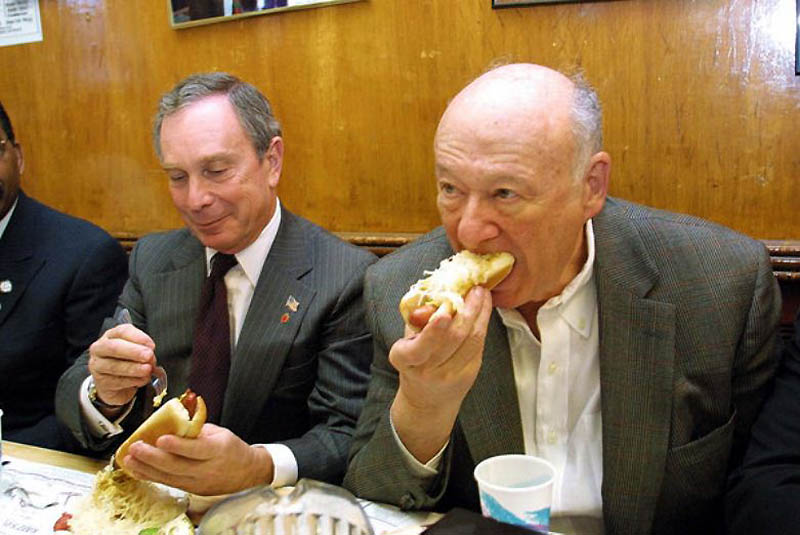 7. In November 2001, the future mayor Michael R. Bloomberg and former mayor Edward I. Koch had lunch of hot dogs in a diner Katz, before the beginning of the election campaign, Mr. Bloomberg.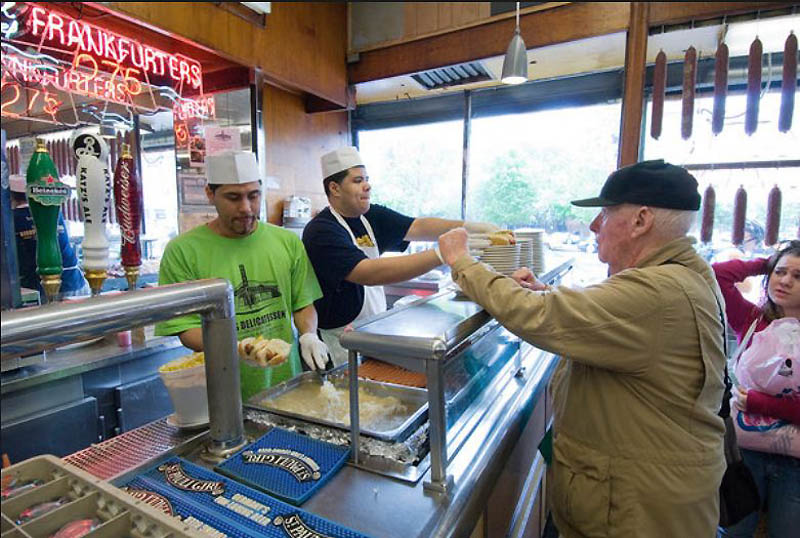 8. Katz diner, which opened in 1888.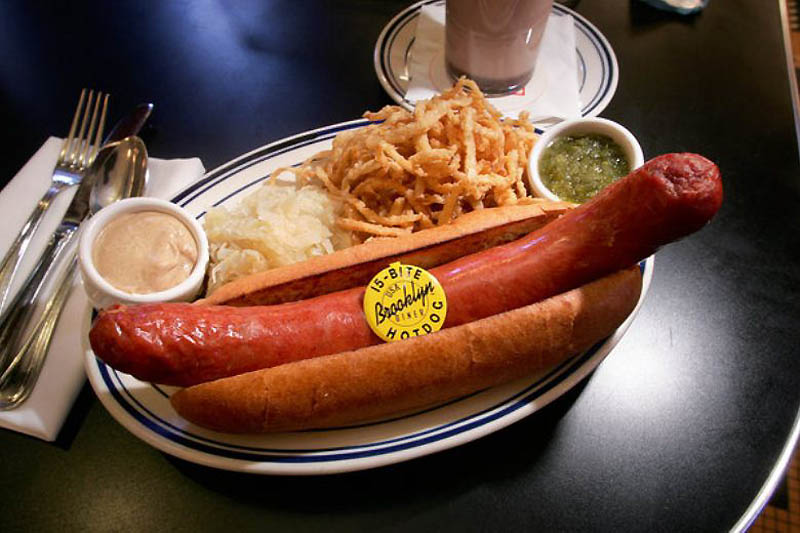 9. Hot dog "fifteen bites" from the diner the Brooklyn Diner in Manhattan weighs almost a pound!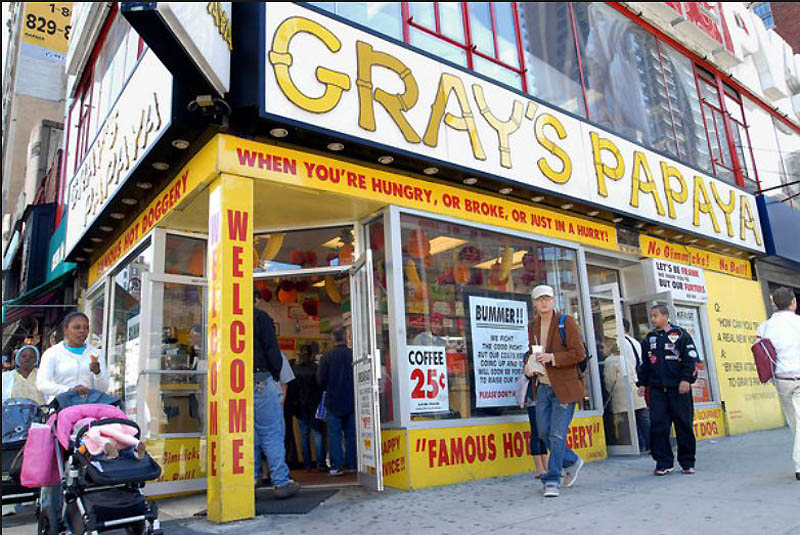 10. Diner "Gray's Papaya" in 2006. It was opened in 1973 and serves the so-called "Sabrett dog" – traditional hot dog street vendor hot dogs in new York.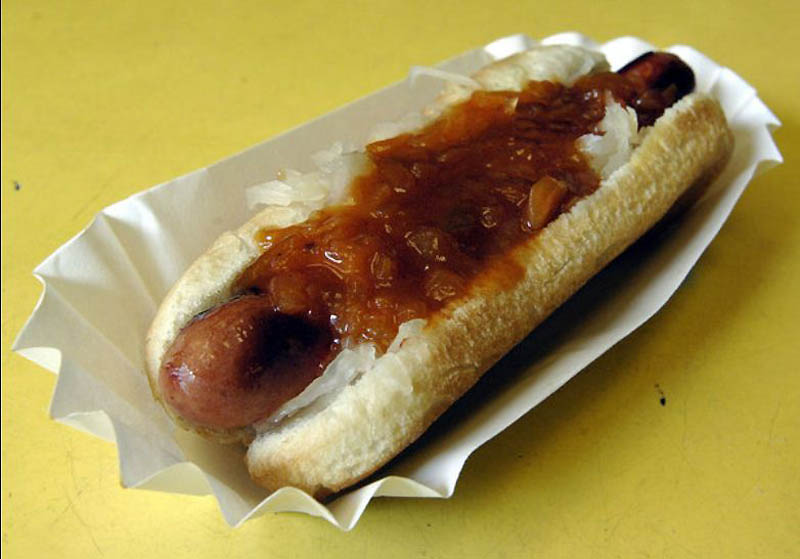 11. Hot dog with sauerkraut from the diner "Papaya King", which was founded in 1930.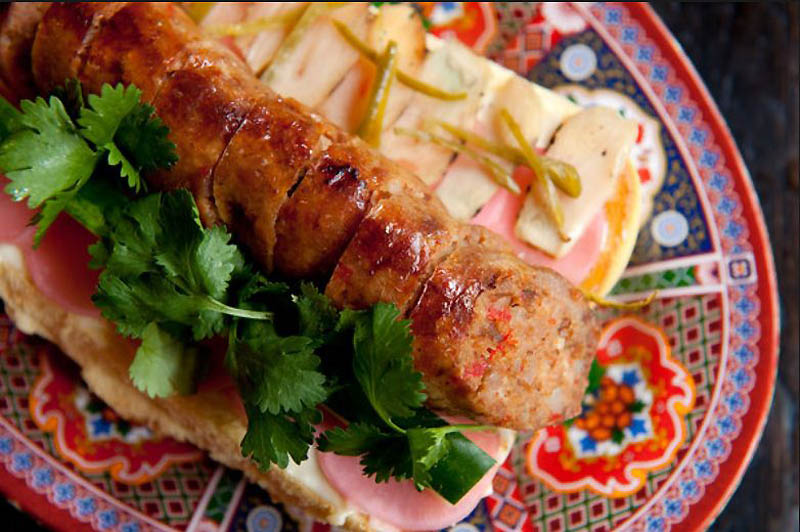 12. Hot dog from the snack bar "Zak Pelaccio"s Fatty Crab": sausage of pork, sauce, mayonnaise, pickled garlic, pickled chilli and pickled radish.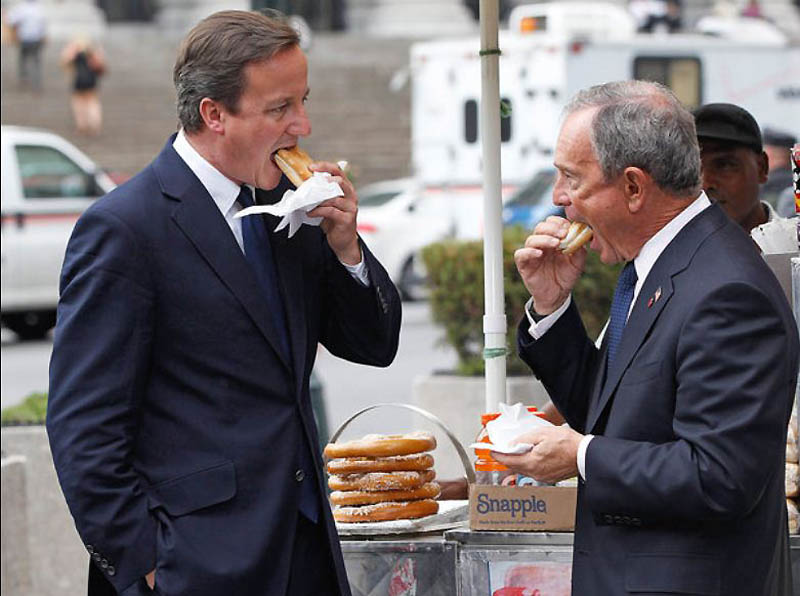 13. David Cameron, the Prime Minister and the mayor of new York Bloomberg in Manhattan. According to several publications, were treated to Mr. Bloomberg.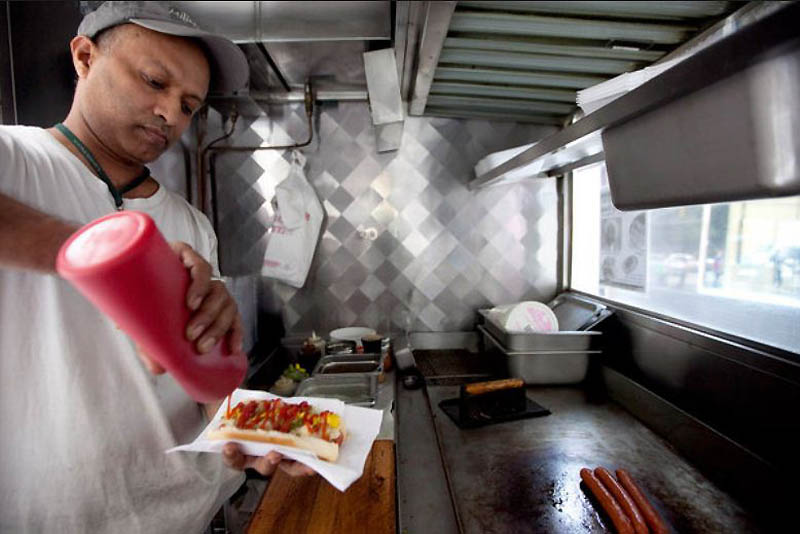 14. The seller of hot dogs on the corner of 45th Street and America Avenue Mohammed M. Rahman fry the sausages for hot dogs in butter.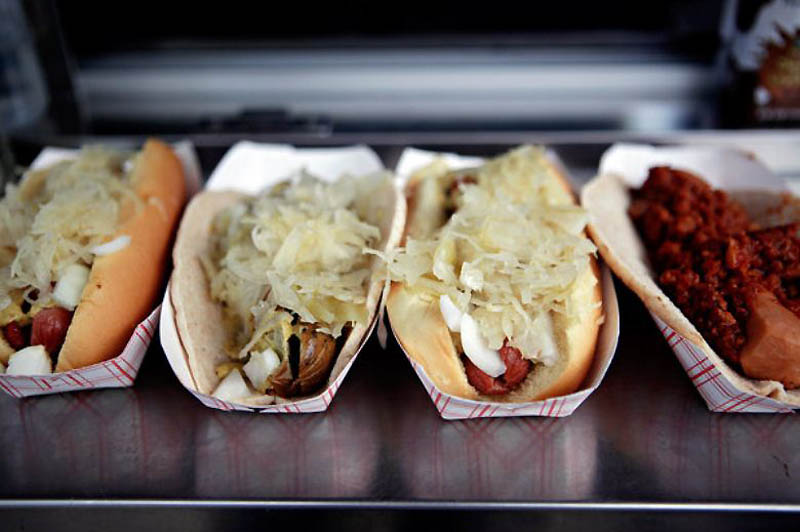 15. A variety of hot dogs, including soy, vegetarian, diner from "Good to Go Organics" in Central Park. Sauerkraut comes from farms "Hawthorne Valley Farm" in the Hudson valley.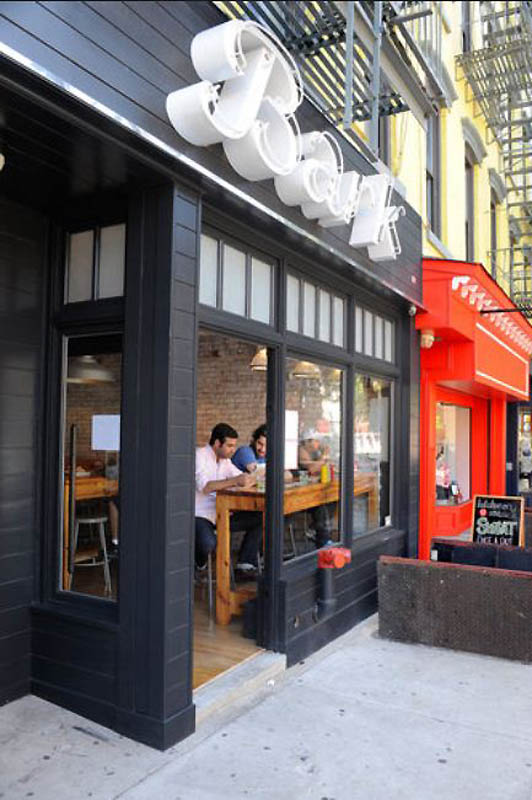 16. Diner "Bark", which opened in Park slope, Brooklyn, in 2009. Fat is used the pulp of pork shoulder and shank, and beef shoulder.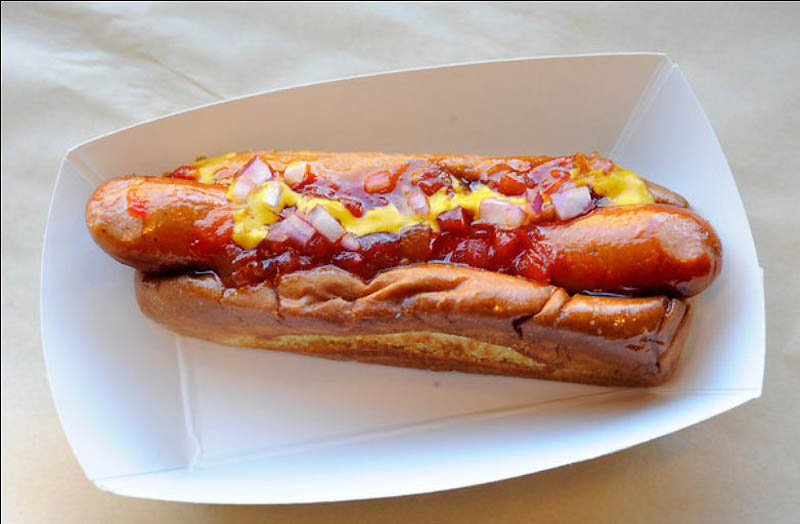 17. Hot dog from the snack bar "Bark" with marinated peppers, mustard and onions.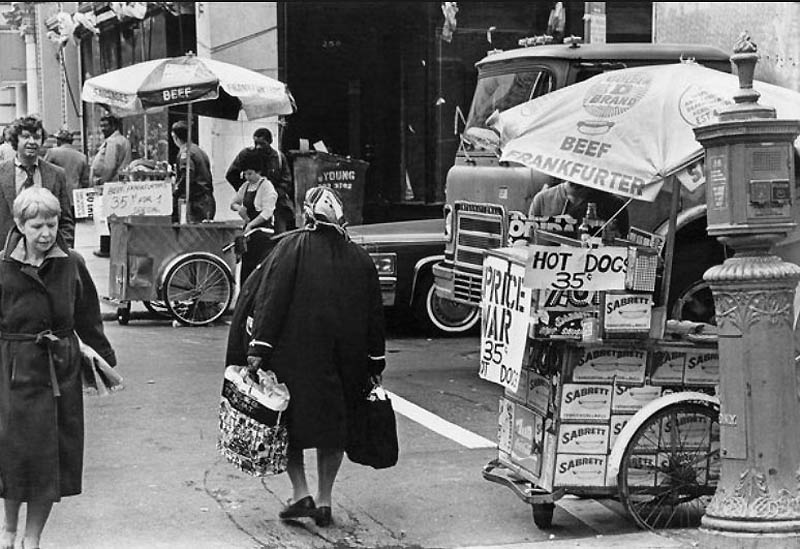 18. Sale of hot dogs for 35 cents at the town hall in 1980. Regular price was 60 cents.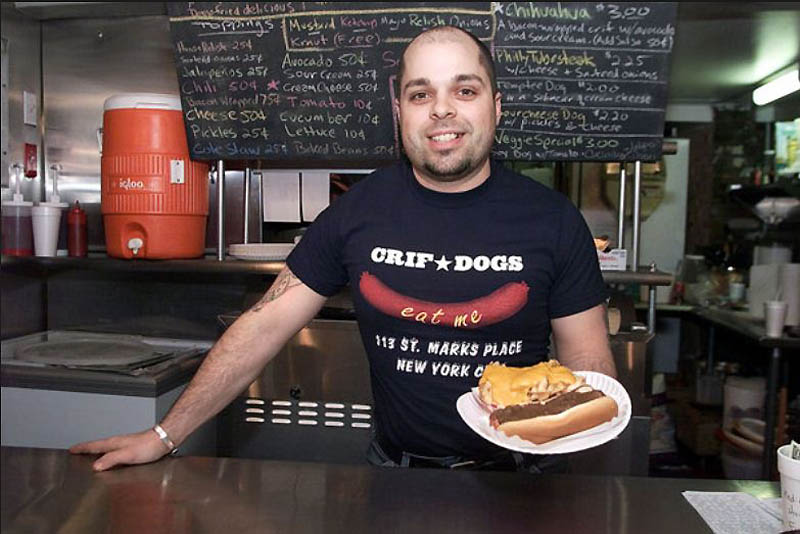 19. Chris antistatic, clean easily, one of the founders diner "Crif Dogs", opened in 2002.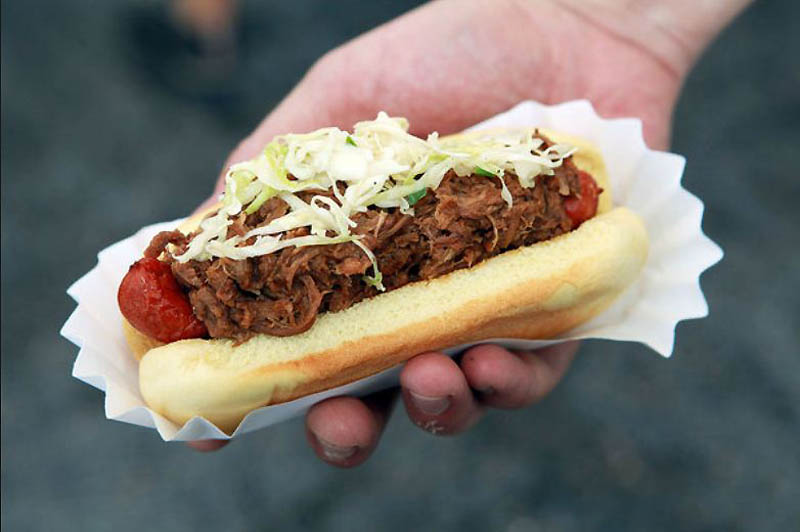 20. Butcher shop "Meat Hook" in Williamsburg, Brooklyn, offers its own version of a hot dog with brisket and slaw.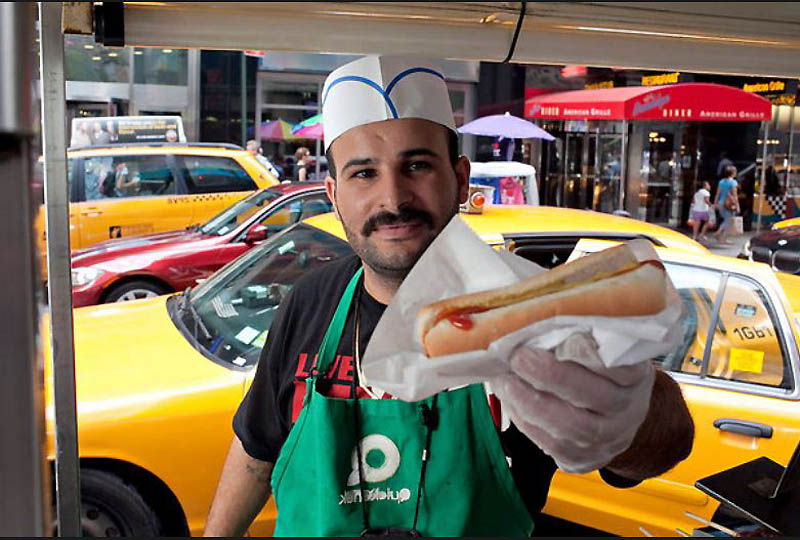 21. Saleh Gobran, the seller of hot dogs on the corner of Broadway and 32 Street. "The customer is always right", he says, "Because I try to please everyone!".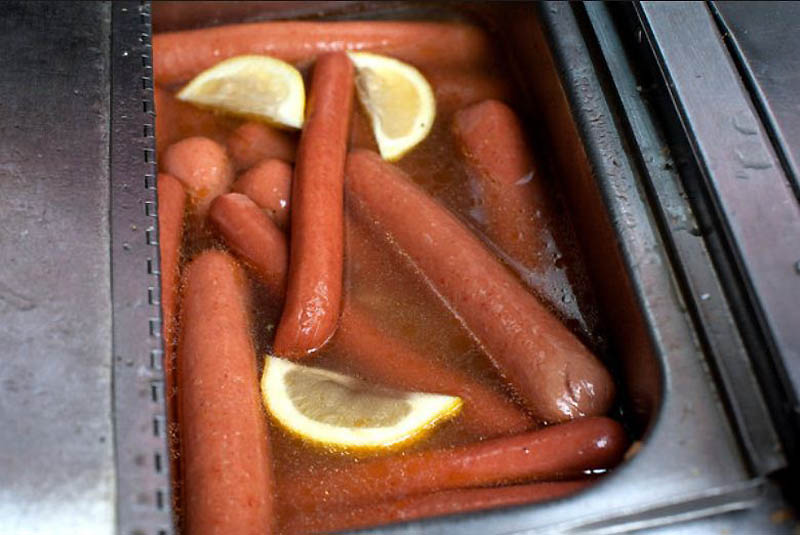 22. Sausages for hot dogs Mr. Gobran boil in water with lemon.