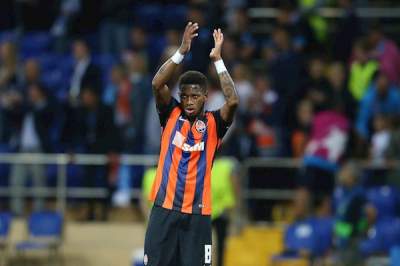 Brazilian midfielder "Shakhtar" Fred concluded with the Ukrainian club a new agreement.
In comments to Brazilian newspaper "O Globo" Fred announced about prolongation of the contract with Shakhtar. The previous agreement signed in June 2016, was designed until the summer of 2021.
"My friend told me that there is interest from Manchester city and Guardiola. I am glad that my football was appreciated in Europe. Together with "Shakhtar" came out of a very
serious groups, which were "Manchester city". Now we need to work on.
Contact with Guardiola was not all the same. My agent didn't tell me anything. I relaxed and signed a new contract with Shakhtar is five years. I'm happy here and I want to continue playing in the Champions League. If there's any interest, talk to an agent, but I feel pretty calm," said
Fred.
According to the information portal "Transfermarket", Fred's new agreement with "Shakhtar" is calculated up to 30 June 2023. About whether in the agreement the amount of compensation is unknown.
Earlier, the British press reported on the likely transfer Fred to Manchester city. The amount of transfer is estimated at 30 million pounds.