In China published very high quality photos of the smartphone Samsung SM-W2018, the author of which is unknown. In the pictures the phone appeared in all its glory from all sides, and is the flagship model, made in a clamshell.
In other words, Samsung SM-W2018 is the top tube, for which, according to rumors, will have to pay two prices tenth of the IPhone, it is $ 2,000. The unit refers to the premium segment, although it is still unknown what kind of money to pay, because there is much more available clamshell. Samsung SM-W2018 is in its final testing stage, so its announcement is not exactly around the corner, and its specification was leaked much earlier and really there's nothing that could draw a couple of thousand dollars.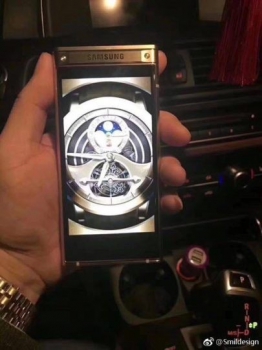 In fact, stuffing the Samsung SM-W2018 the same as most flagships in 2017 – he has 6 GB RAM, Qualcomm 835 with a graphics card Adreno 540, a conventional single camera of 12 megapixels and a 64 or 128 GB of internal memory. Frontalka here and at 5 MP and battery capacity makes a mockery is just 2300 mAh, which is very small for the top of the device, especially for the money. Samsung SM-W2018 equip two screens at 4.2 inches each. They will get the Full HD resolution and Super AMOLED matrix.