Take note.
They say that fashion is cyclical. And this is true, because all fashion trends will sooner or later become obsolete, and then after some time, come back again. In this article we will tell you about the trendy jeans, which returned to the year 2020 of the brightest nineties, reports the Chronicle.info with reference to the Apostrophe.
Let's start with the so-called "Mom Jeans". These pants got its name from the fact that almost every American mother. "Mom jeans" — it's pants casual straight cut with a mid-waist. Also usually they have large enough pockets. Wear this model with a short top and sneakers, if you want to create a cool casual look. Or blouse on the figure and boats, if you want to look more demure.
Many have heard about how once the mods were painting your jeans with bleach. Now it again became a trend. However, few responsible for creating the design yourself. Although it would be very beneficial, as in the shops of fashionable "bleached" jeans now are much more expensive than simple models.
Another similar trend jeans with fringe. Why similar? Because it is also easy to recreate with your own hands. Simply cutting off the lower part of the leg and carefully pull at the fabric with pins.
Jeans"varenkov" has already become a true legend. And in 2020 about this legend decided to recall the trendsetters. These pants are specifically previously boiled, to achieve the desired shade. Now you can just buy the finished masterpiece. But wouldn't you rather do it yourself?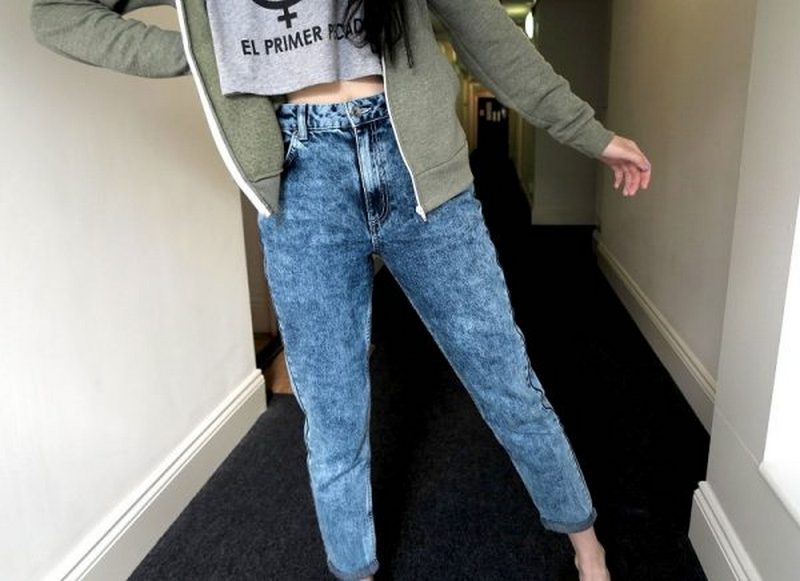 Another interesting trend is jeans with embroidered patterns. Embroidery can be machine and hand made. Perfectly neat patterns should not be, so don't be afraid to be creative and come up with the most unusual options.
It is also worth mentioning jeans with colorful patterns. Draw something durable on pants by using a special paint for clothes. Usually it is sold in the shops for sewing and needlework. Although the craftsmen claim that regular acrylic is also suitable for similar purposes.